Item:
Canyon Ultimate AL 8.0 54cm Frame w/wheels, seatpost & stem
Price:
$490 o.n.o
Postage Available:
NO / Prefer Local Pickup
Details
: Barely used frame its just a fraction too large for me so its gotta go!!
Bought from Melbourne 2nd hand from orginal owner who purchased the frame in Europe as there are no stockists in Australia.
Its is immacualte condition, super light. Well looked after and stored in-house.
Heres the link to the site for more details:
http://www.canyon.com/_en/roadbikes/bike.html?b=2506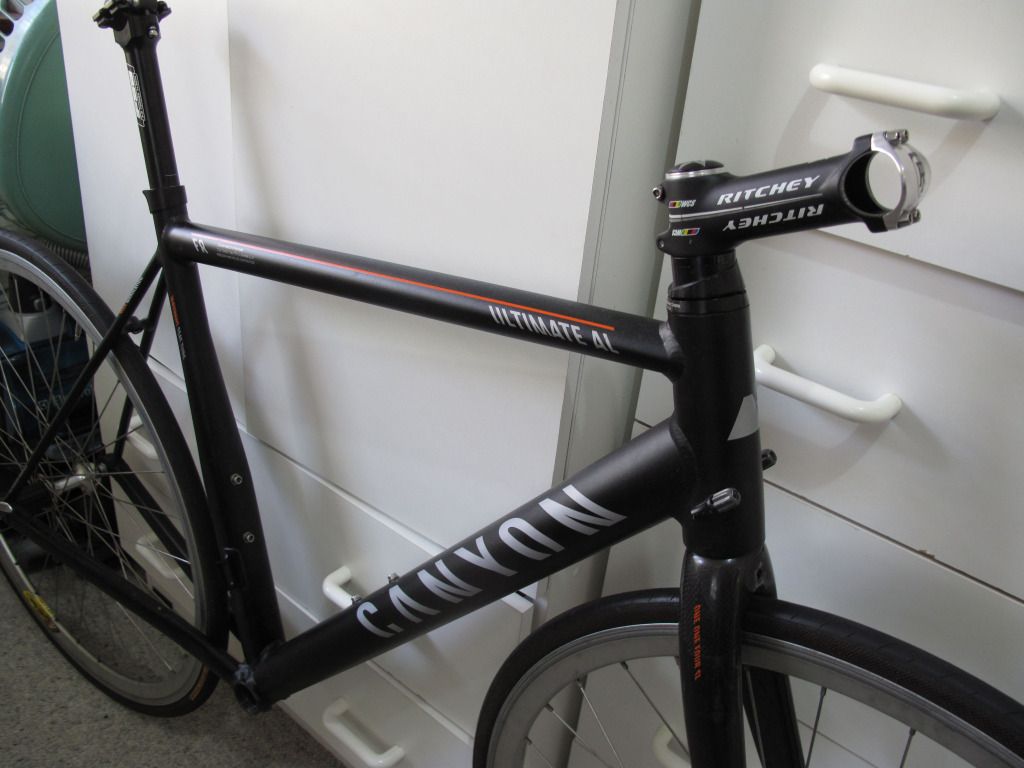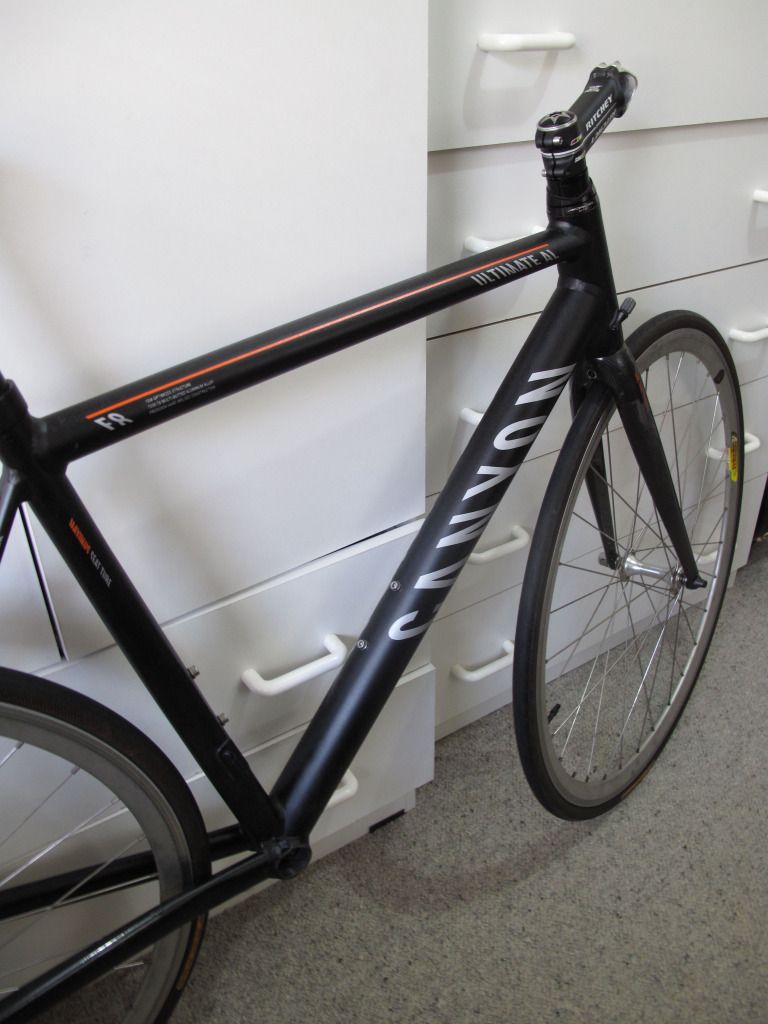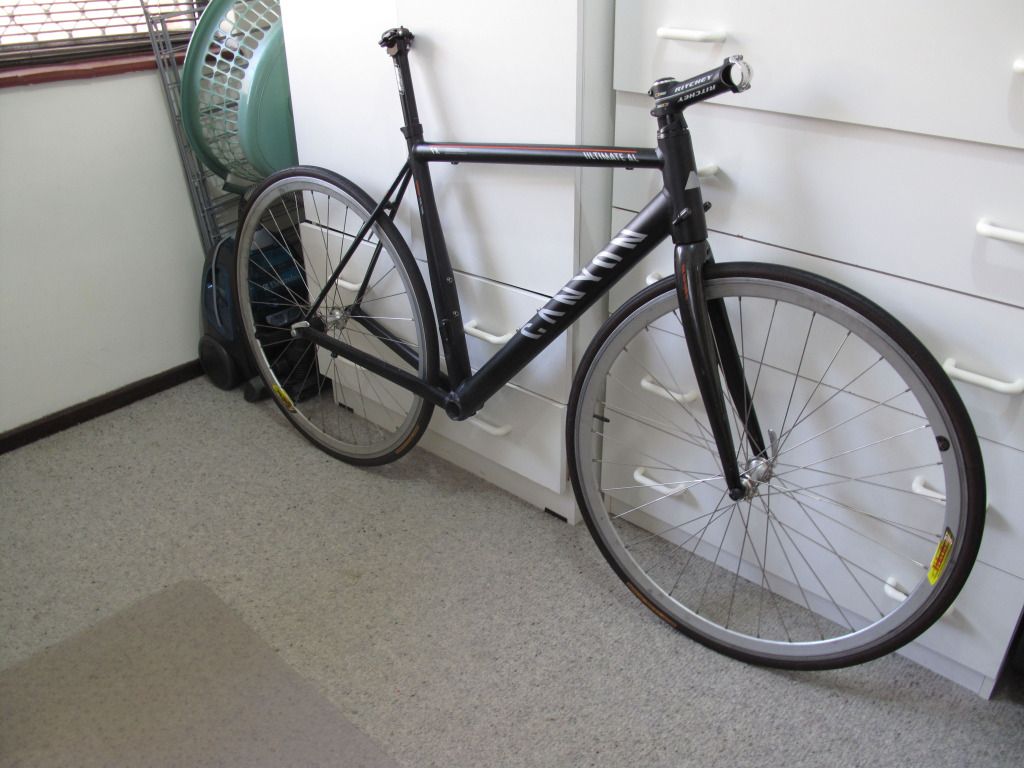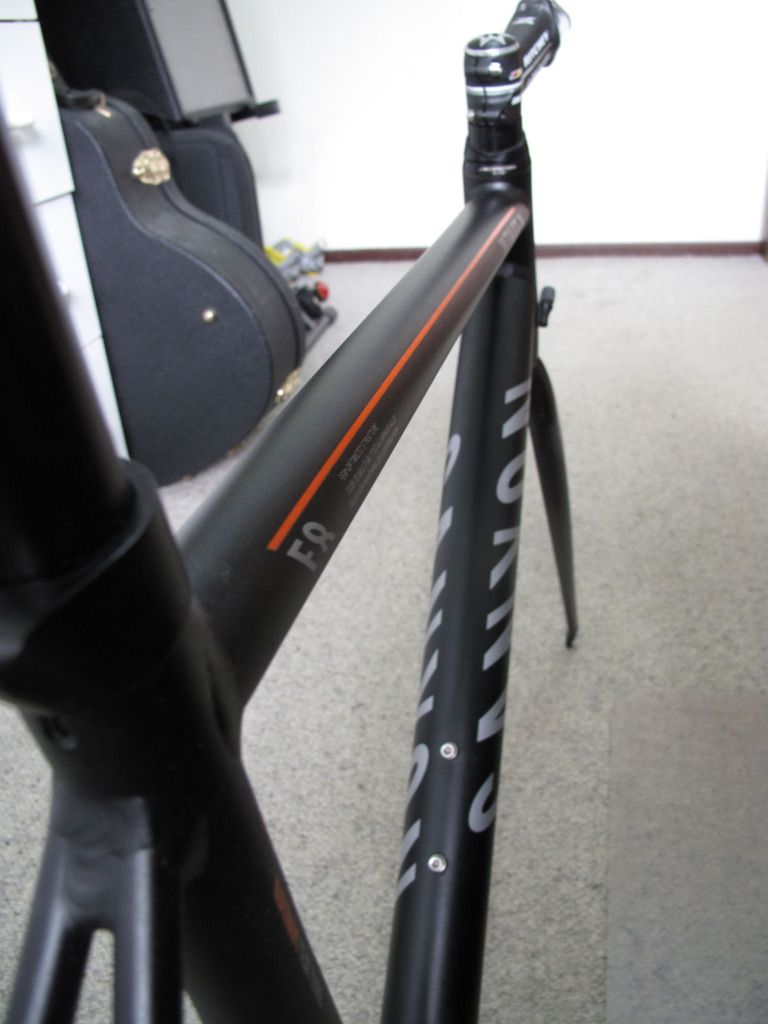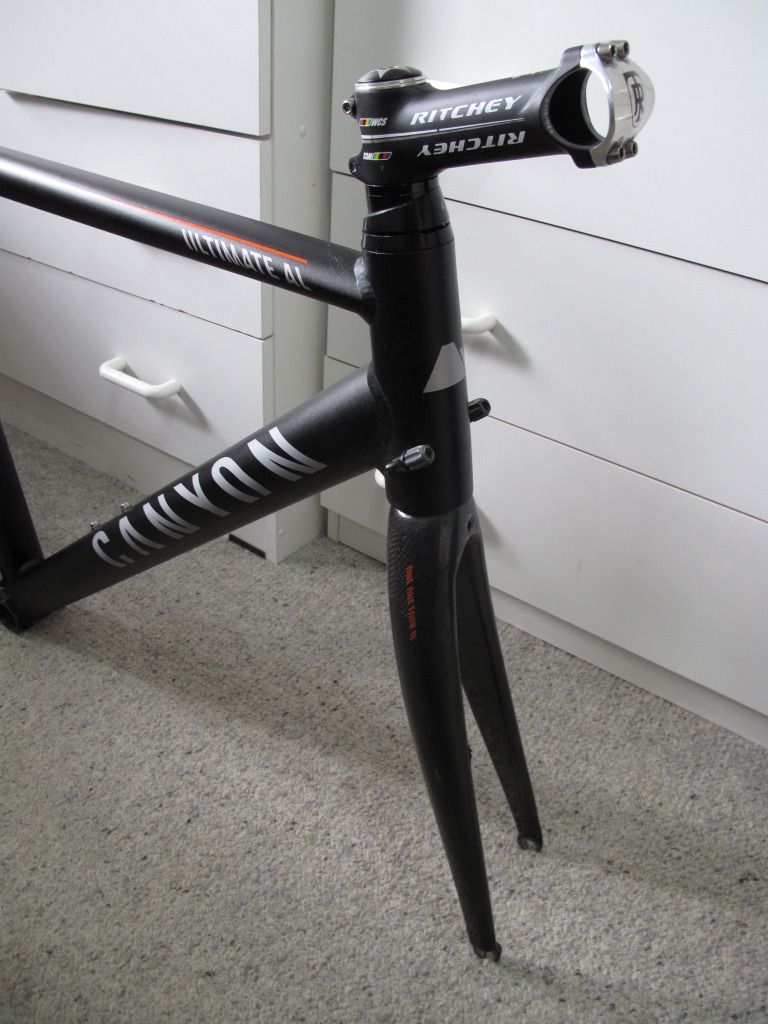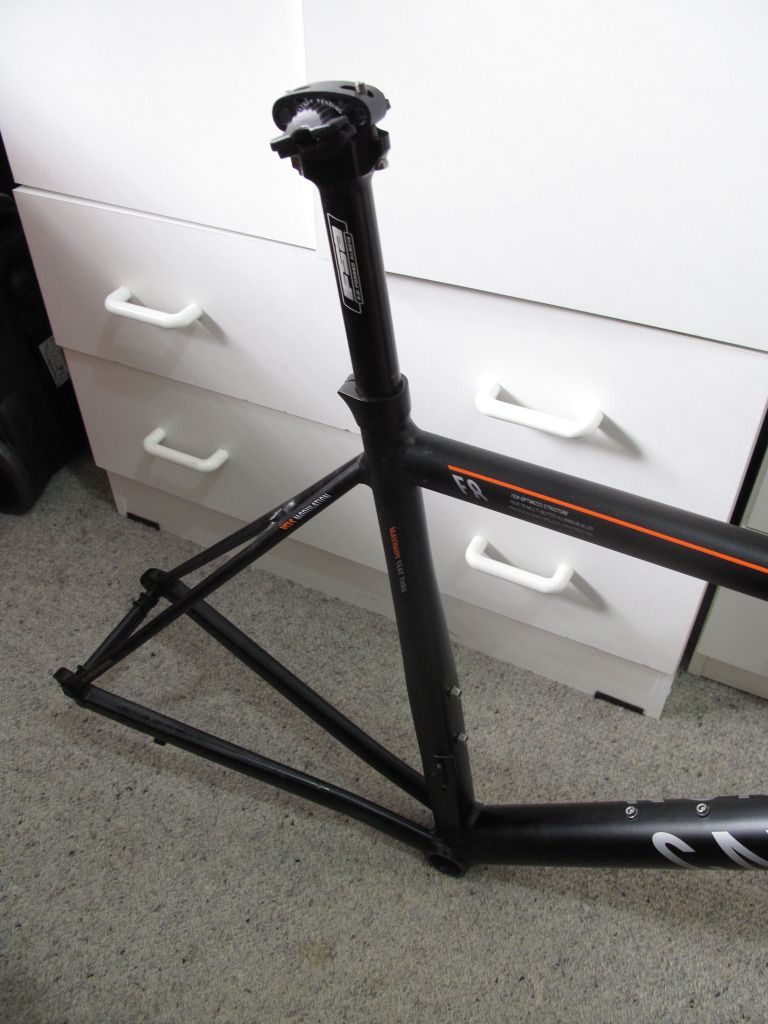 Technical Specs:
Size: 54cm
Weight: +/- 1220g
Aluminium frame.
Carbon fibre forks.
Seat tube length: 530mm
Top tube length: 541,5mm
Head tube length: 151mm
Head tube angle: 72,5°
Chainstay length: 405mm
Wheel base: 982mm
Stem length: 90mm
Handlebar width: 400mm
Crank length: 170mm
Seatpost diameter: 27,2mm
Stem clemp: 1 1/4"
Bottom bracket thread: BSA / 68mm
Headset measured: 1 1/2" - 1 1/4"
Spacer. 2x 0,5cm
This comes with Ritchey WCS Stem and FSA Seatpost. (not sure of dimensions) and Velocity Deep V Wheels.
Asking for $490 ono.
Make me an offer
Feel free to email or msg me.
Local offers only!!
Cheers,
Peter.