Touring Handlebars assembled as shown with the following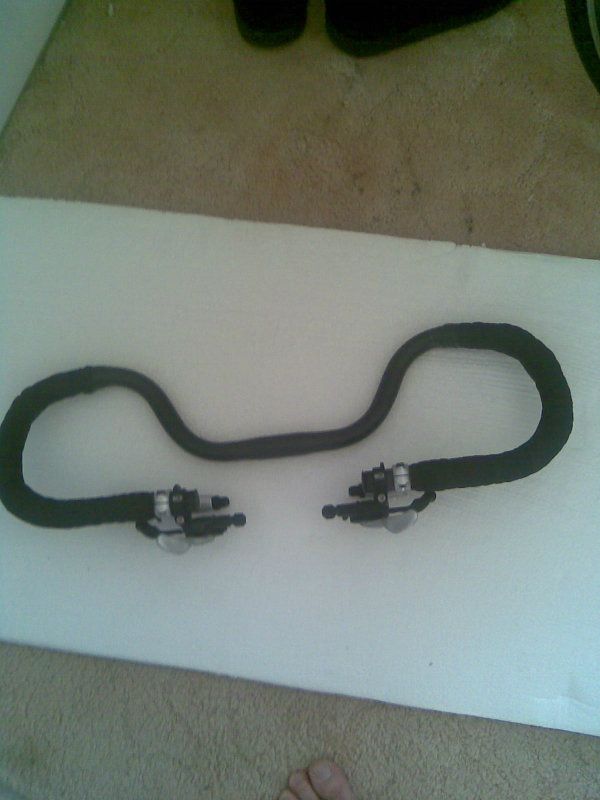 BBB MultiBar Black
(rrp $35)
Shimano XT M770 9 Speed Rapidfire Pods (triple 9 speed)
(rrp $115)
Avid FR 5 Brake Levers
(rrp $16)
Cinelli Gel Cork Bar Tape
(rrp $13)
Total cost approx $180 +
Handlebar tape was a bit damaged in places from resting against walls etc but I rebound it so it is even in all places.
Gears and brake levers in excellent order. Numerical dials for gear pods not included (didn't use them since the way they are mounted, you wouldn't be able to read them anyway). Item is for sale as shown, so you will have to chase up your own brake and gear cables, outer housing, housing mounts, ferrules etc
Selling $95 + postage or pick up.
PM me if you are interested.
reason for selling - changed to drop bars on my Surly LHT so I had to change the entire set up