Popular Bike Shops
Wiggle
UK
Join the Cycling Forums on Strava
Australian Cycling Forums on Strava
Posts: 240
Joined: Sat Dec 22, 2007 11:32 am
Location: Woolgoolga NSW
Postby Recycler » Wed Jan 27, 2016 10:46 am
Was it something I said ?
---
Posts: 581
Joined: Fri Sep 27, 2013 10:52 pm
Location: Beverly Hills NSW...Yeehaaaaa!!
Postby brumby33 » Wed Jan 27, 2016 12:15 pm
Sorry mate..thought you were advertising Jeeps
"ya gotta hold ya mouth right"

VWR Patagonia 2017
2003 Diamondback Sorrento Sport MTB
---
Posts: 5735
Joined: Sat Jan 14, 2012 1:10 pm
Location: Lake Macquarie
Postby bychosis » Wed Jan 27, 2016 1:32 pm
Not really a busy subsection of the forum.
Ive got a couple in varying stages of restoration/repair (its a long process)
Rode this to work one day last year for giggles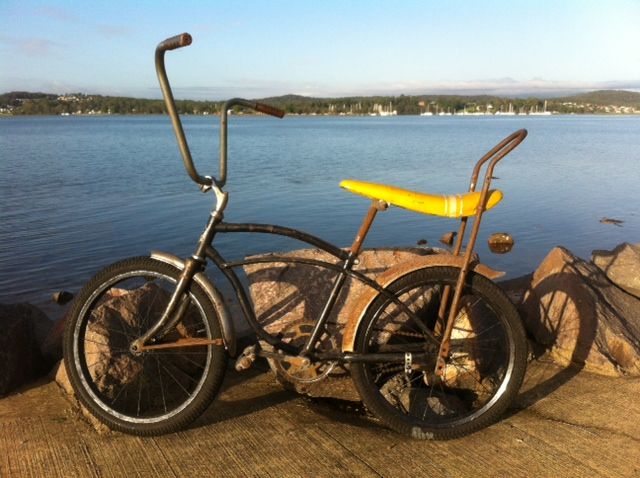 Selling this one. Bought it with a couple of other dragsters in vary states of existence, but only wanted one of them.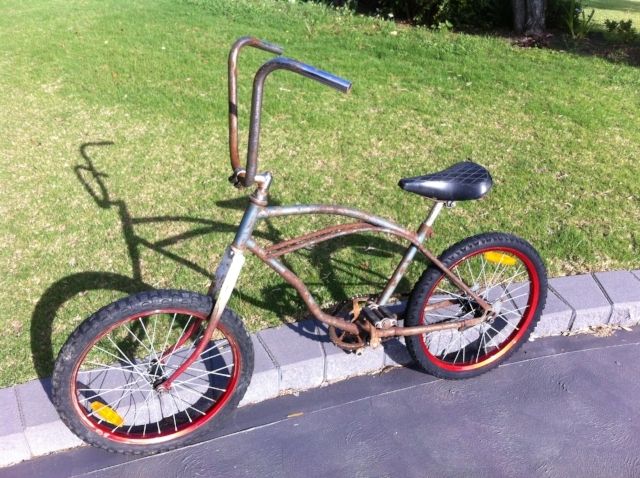 Not many other photos, but I've got my dragster from age 10 in bits, another 20" almost complete apart from a saddle and a 16" which needs a sissy bar fitted.
My current aim is to get 3 x 20" and the 16" completed so I can get my sons to cruise down the waterfront with me. Having said that if/when they pop up for sale locally and are cheap enough I'll pick them up, patch them up and flip or...n+1.
Last edited by
bychosis
on Wed Apr 25, 2018 9:29 pm, edited 1 time in total.
bychosis (bahy-koh-sis): A mental disorder of delusions indicating impaired contact with a reality of no bicycles.
---
Posts: 240
Joined: Sat Dec 22, 2007 11:32 am
Location: Woolgoolga NSW
Postby Recycler » Thu Jan 28, 2016 11:26 am
Thanks for your reply, dragsters are great little bikes.
---
Who is online
Users browsing this forum: No registered users
About the Australian Cycling Forums
The largest cycling discussion forum in Australia for all things bike; from new riders to seasoned bike nuts, the Australian Cycling Forums are a welcoming community where you can ask questions and talk about the type of bikes and cycling topics you like.
Bicycles Network Australia
Forum Information
Connect with BNA