Scored a bit of a mother load of e choppers, a where she came from then end up pic'y,
started with the above orange e-chopper, used the front half, much modded, on the
trucktrike, then used the rear end for the back half on the low rider.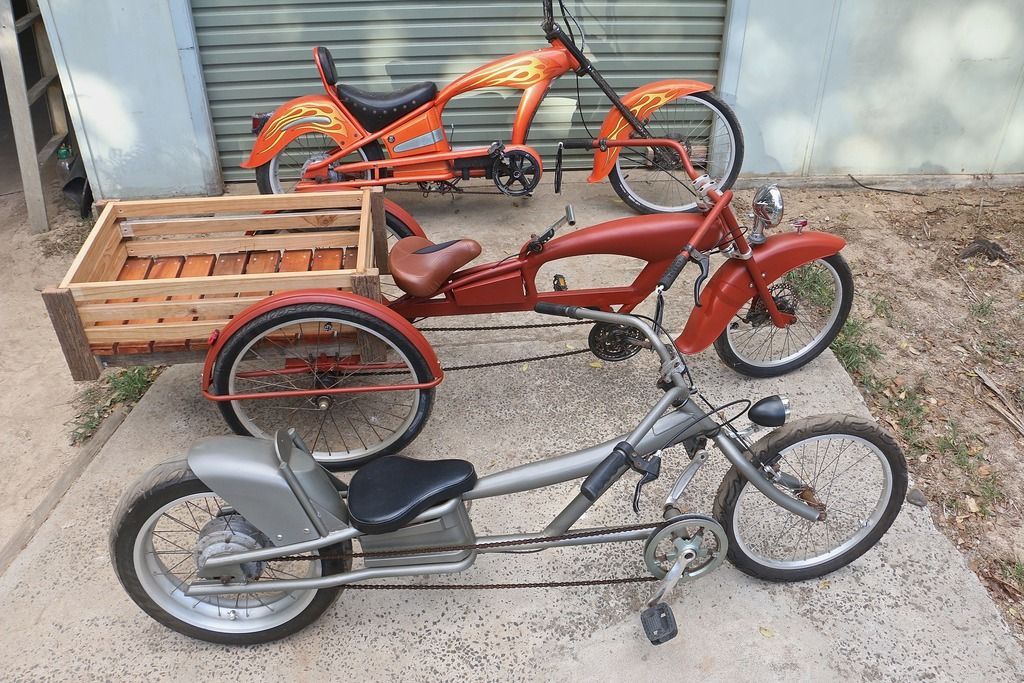 Took the truck trike down to my local beach for a photo session.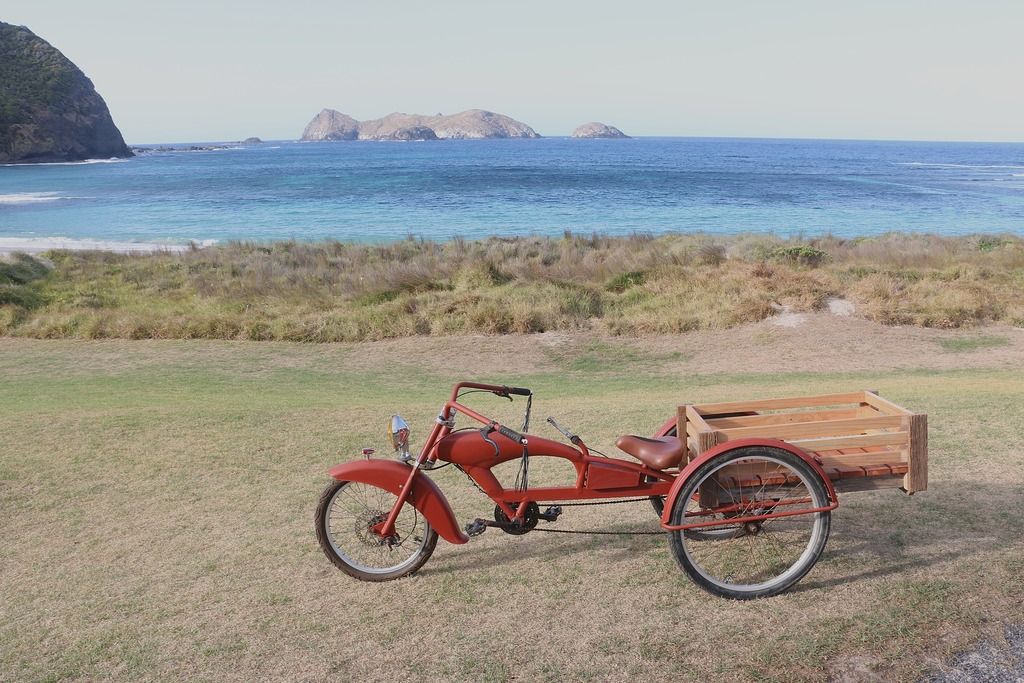 Yep got the lights fitted and they work, see the battery box under the seat.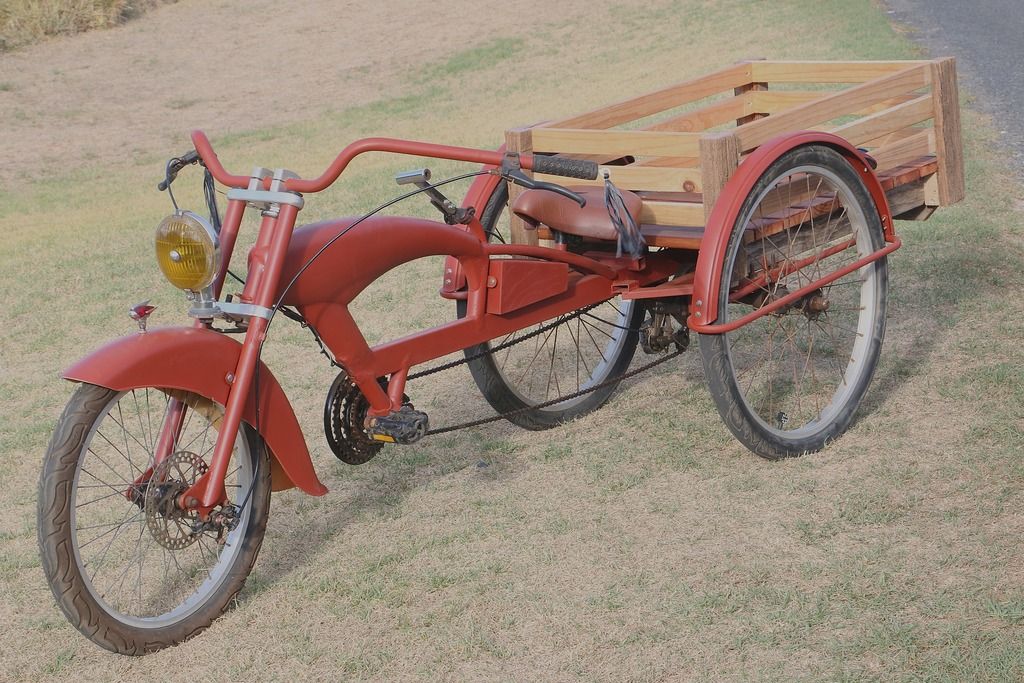 Nice old spotty as a headlight, the do-dat on the fender is an areil topper that
I purchased at a hot rod show some time back.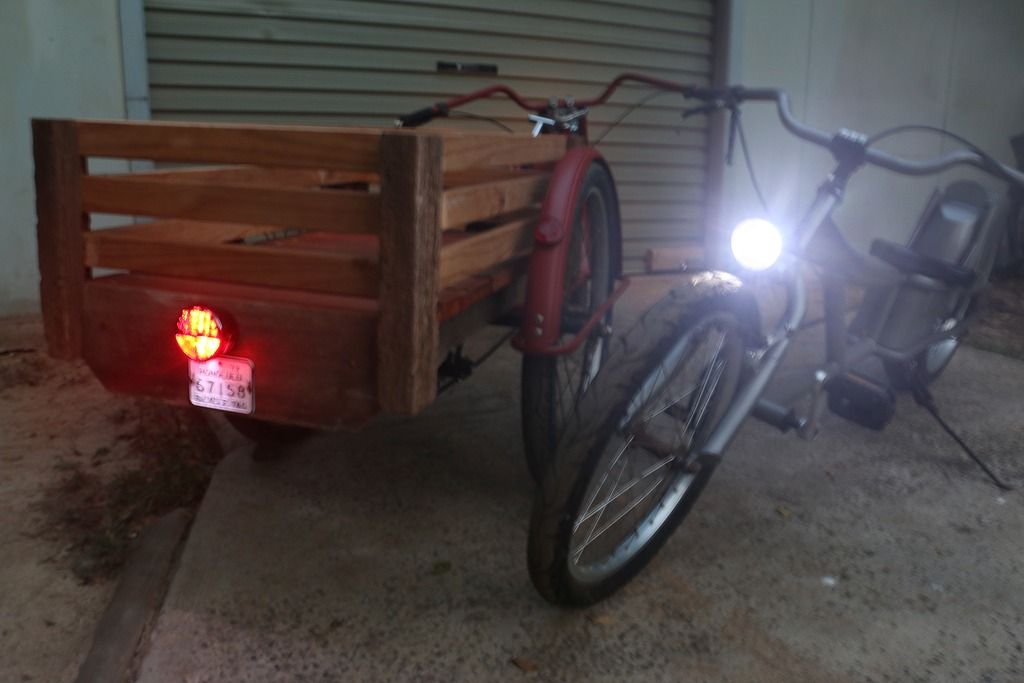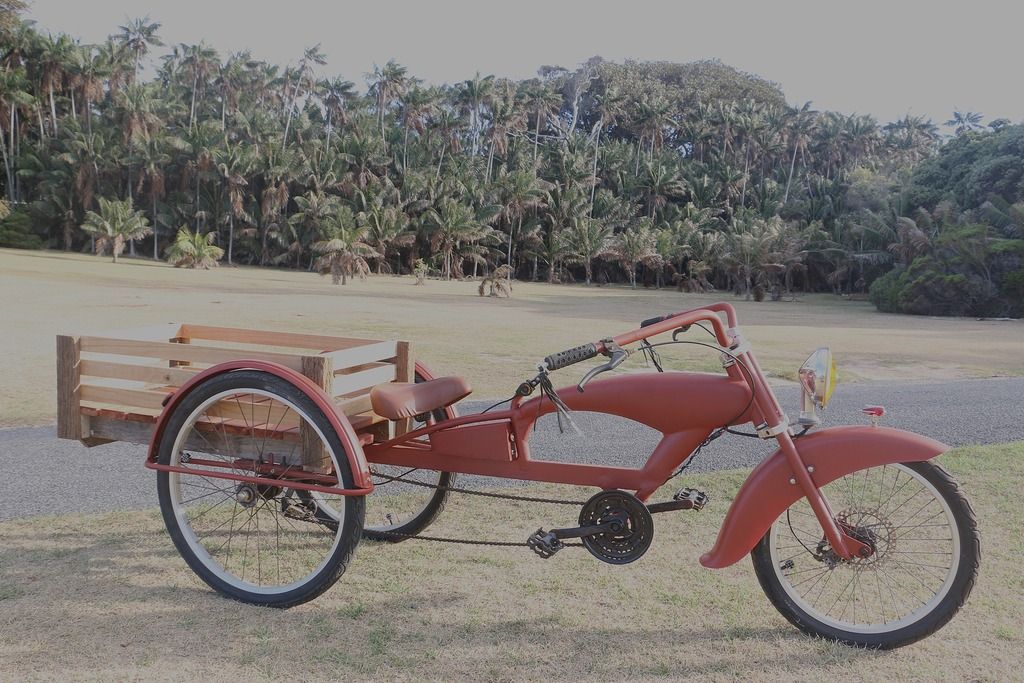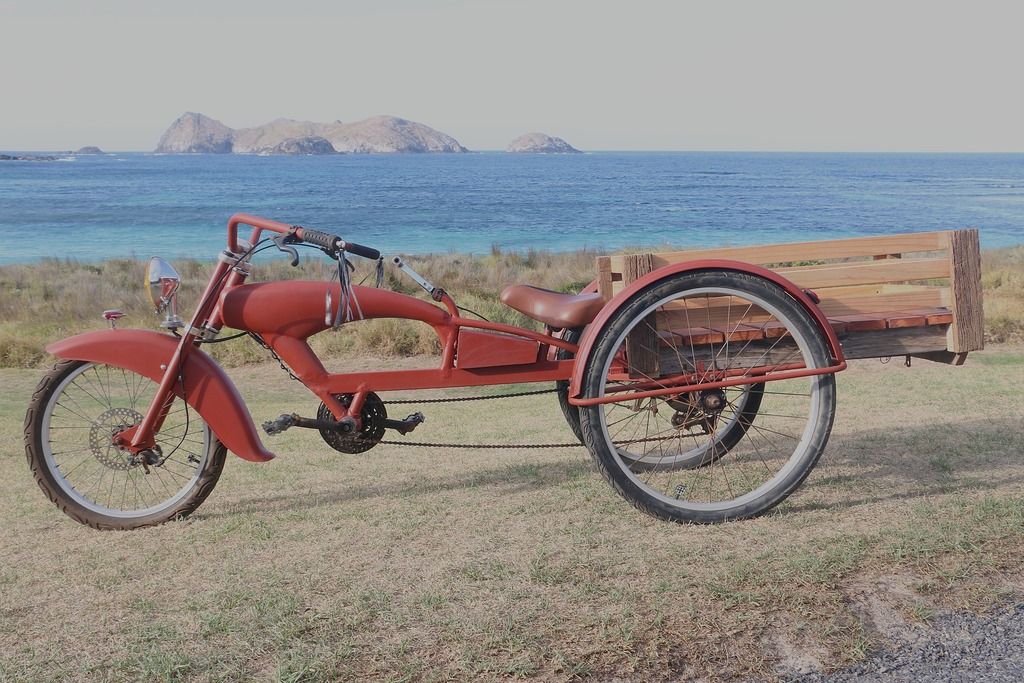 I call this one the Humulis Hog, (translation Low Pig) she is the lowest pushie I have,
while not a great rider better than you might think, quite comfortable riding position.