She was one of my first custom bikes, have always been a fan of the cantilever
frames and have a few stashed, wanted a long version which still held on to her
canti past. I originally finished her in blue with only one set of curved tubes,
added a second set then she sat for a year or so rusting. recently hauled her
out of the shed and finished her off. Plan is for a few changes to what I have
already done to this frame.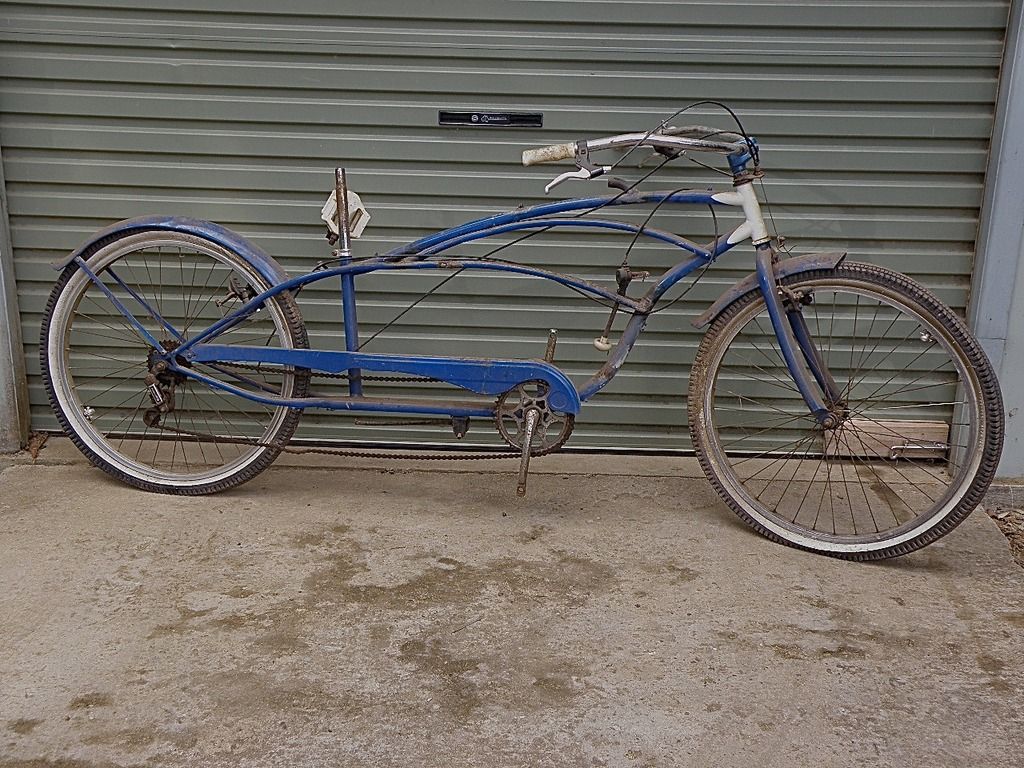 Bits painted and ready for assembly.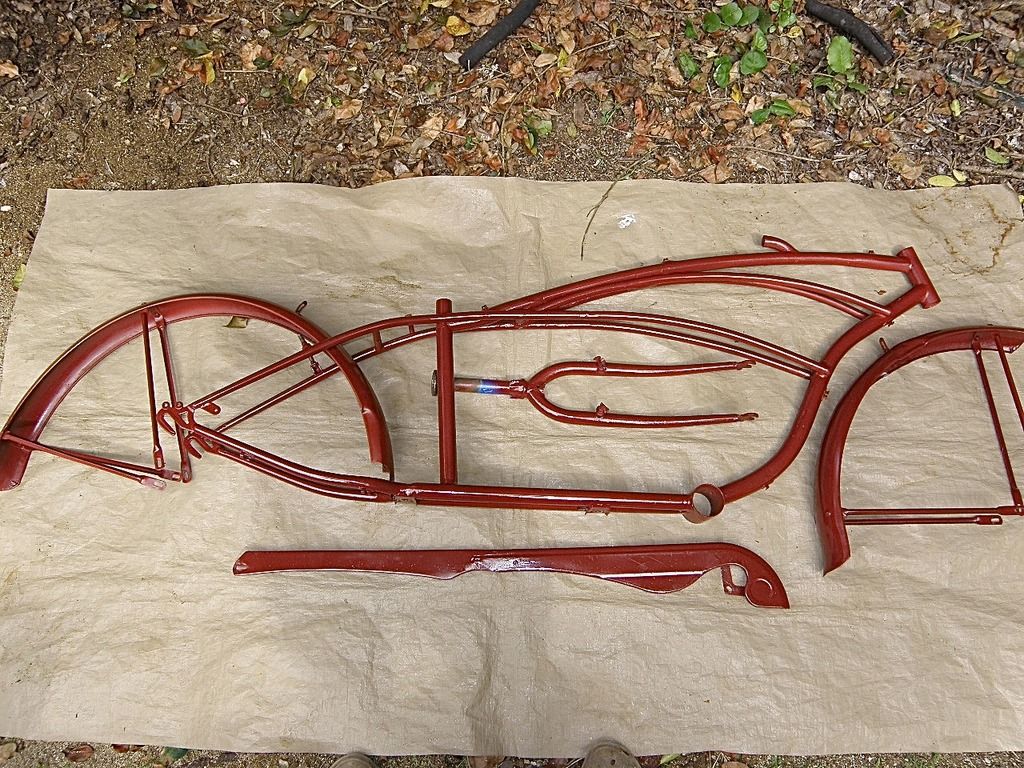 This one went together so nice, like a fine wine I believe I am improving with age!
Really wanted a bit of style about her, I think all the curves really help with the look!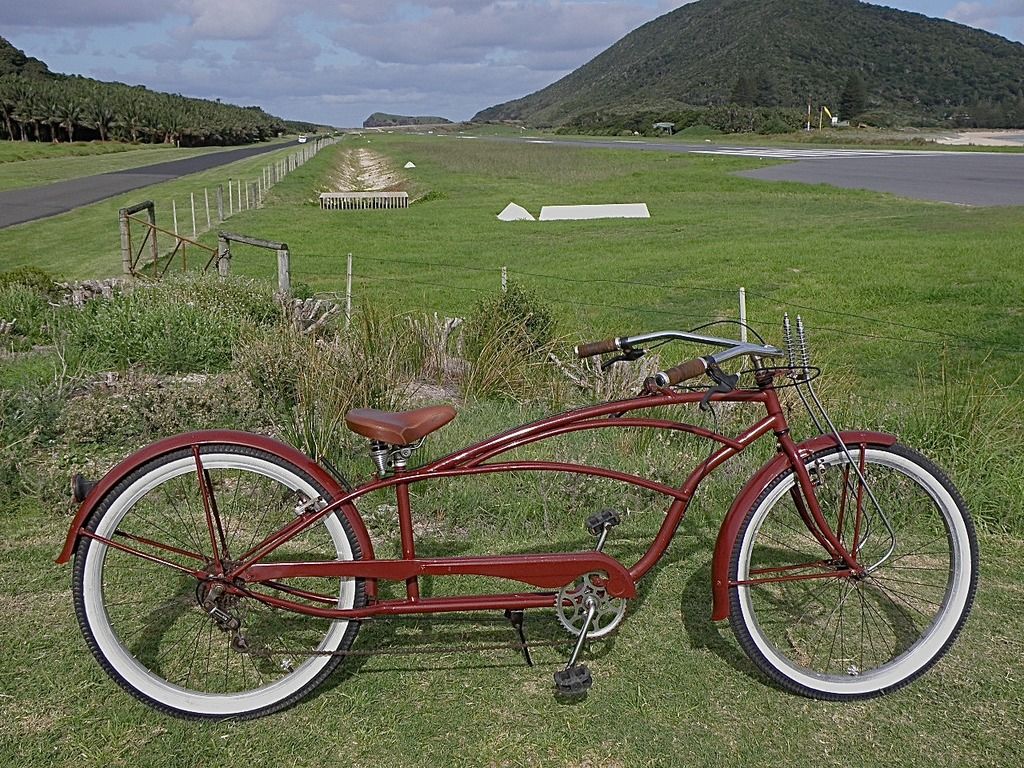 Found these fake fork thingamajigs a while ago, had them on the shelve just waiting
for the right bike, not 100% sure if I like them but will roll with them for now.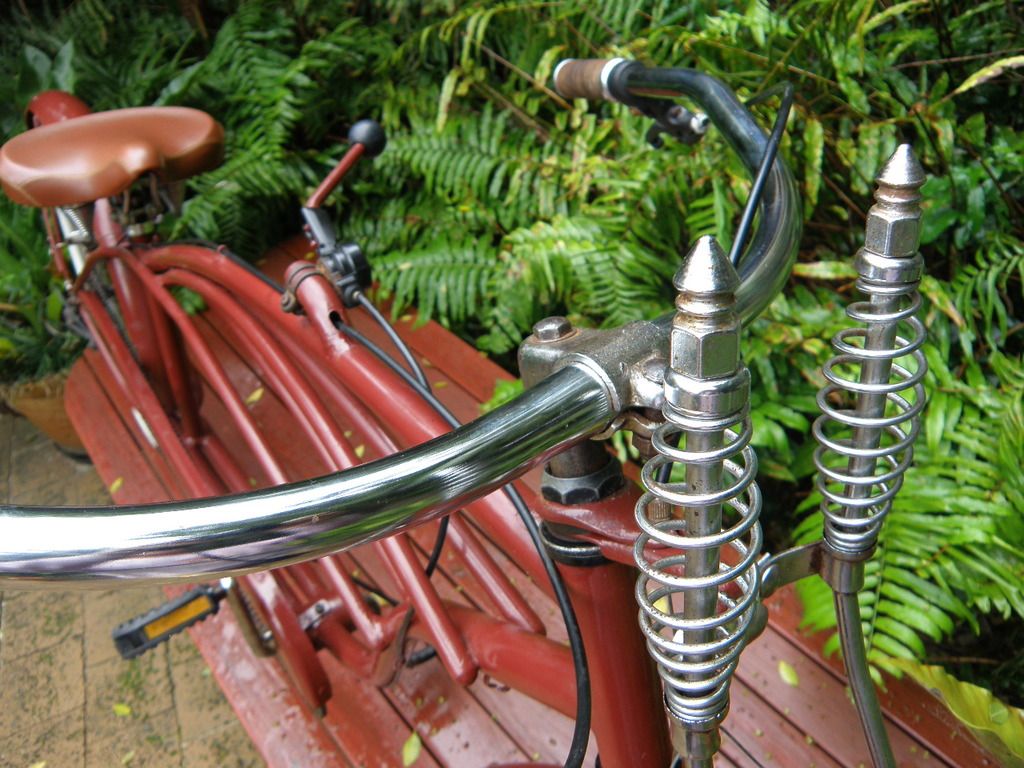 Also added the bent shifter early motorcycle style, works well and just misses your
knee when peddling.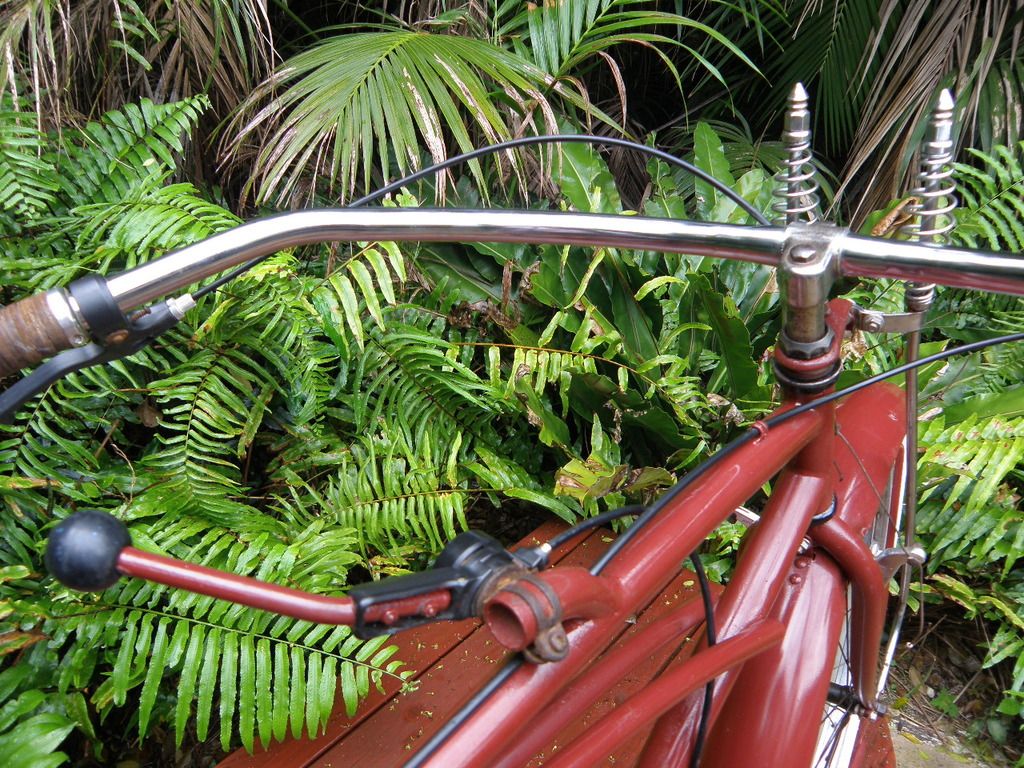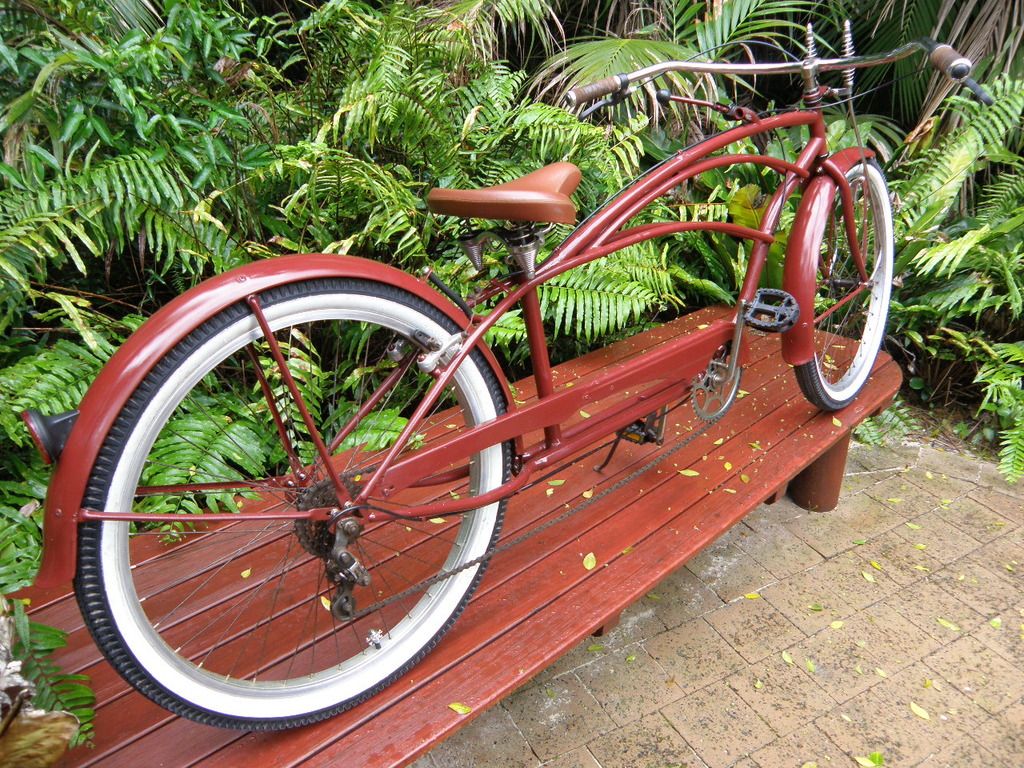 Now just going to ride the wheels off her, maybe it's just me but it seems like these
longer bikes just roll way better, bit like bigger cars I guess?!