Okay dont view the photo if you cant stand bad DIY paint jobs.
I rattle can sprayed my Kenevans frame, and will very likely go for a professional job some time later. Total cost probably abt $60, and using sanding stuff I already have, done over a period of 3 mths(?), that included 1 mth of dispair where I did nothing.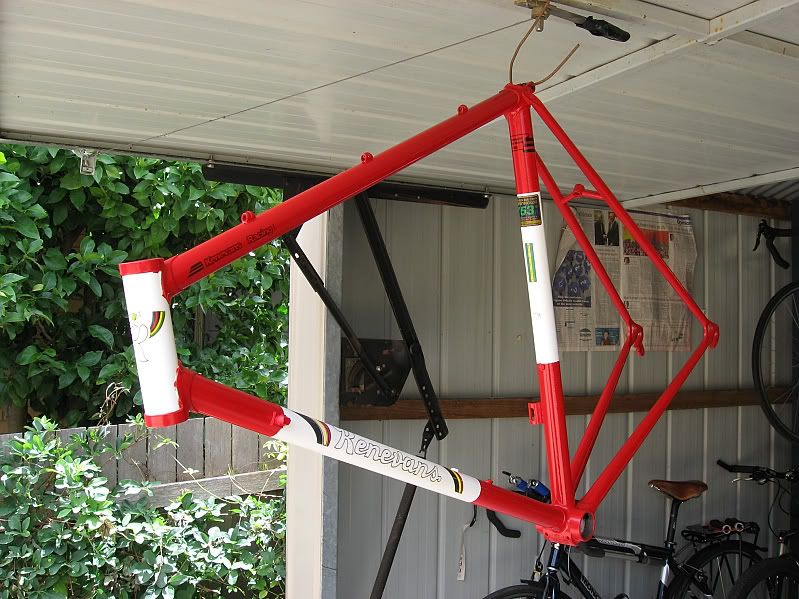 I purchased the decals on
Ebay
, and color copied them onto a water decal transfer sheet. So I am reserving the good stuff for the final professional job.
Going to leave the frame for a couple of days before putting the parts back on.
I would not recommend a DIY paint job, unless you have a lot of patience, a dust free place to spray, and to allow the paint to dry.